If government restrictions postpone any ticketed events, there are no refunds but you are able to get a credit for future events or have your ticket transferred to the next conference held. Same goes for premiere pass holders.
To redeem a coupon code, click "Redeem Your Code" below in the cart, type in code, then click "Apply".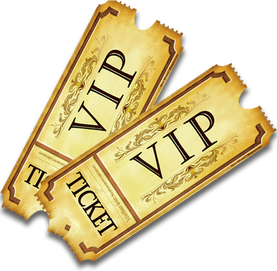 Lansing Cosmic Connections Convention, March 22-24
02702
Product Details
Lansing Cosmic Connections Convention
March 22-24, 2024
New! Master Classes!
Psychic Fun Fair
Lansing Comfort Inn
525 Canal Rd
For the first time ever, we are offering
Master Classes taught by our
esteemed and knowledgeable experts.
If you've ever wanted to dig deeper and learn about your own psychic gifts, how to understand your true purpose, heal your body and mind and attract the perfect relationships, then this Lansing weekend is your chance!
Book your flight. Drive in.
Reserve your accommodations.
Register soon as seating is limited. We will offer 50% less seating than at our last convention so there's more time and attention given to all attendees!
You can purchase classes and events individually too or get a bundle pass and save!
$99 Master Class Pass
Includes all Daytime classes, Crossing Over Gallery, Nurse Lynn Lecture and admission to the Psychic Fair all three days.
$149 Extreme Master Class Pass
Includes all listed above plus
Joe Lawson's Evening sessions
Extra Add-ons
Meals with Lectures
Each homemade meal comes with a special class
$39 lunch/$49 dinner
Get all meal packages and save!
$169 for all 4
Friday Lunch
Friday Dinner
Saturday Lunch
Saturday Dinner
Sunday Heaven's Messages
with Thomas John and Maria Shaw $59.
Events Can Be Purchased Individually
$49 Maria Shaw
$49 Allie Theiss
$49 Ann Partynski
$49 Tisha Medearis
$49 Debby Harden
$49 Crossing Over Gallery
$28 Voices from Beyond with Joe Lawson
$28 Joe Lawson's Manifesting Miracles class
$59 Messages from Heaven with Thomas John and Maria Shaw
*Nurse Lynn is offered as part of the bundle package
Staying overnight?
Call the Comfort Inn 517-627-838 for
Hotel accommodations at the reduced price of only $99 per night.
*Master Experts and Teachers are available on a limited basis over the weekend for individual private sessions if you'd like to work with them one on one.
SCHEDULE
Friday March 22
9:30am. to 12:15p.m.How to Read your Astrology Chart from a Karmic Perspective with Maria Shaw
Learn from one of the best, Maria Shaw, who has been doing readings for over 30 years. In this intensive class, you will learn How to Read Your Own Astrology Chart from a karmic perspective.
You were born on a specific day, at a special time and location that created a predestined journey for your soul to embark on. As soon as you took your first breathe, the planets were positioned in the heavens, bearing gifts, talents, challenges and karmic experiences that would unfold over the course of your lifetime. Unfinished business from former lifetimes will reveal itself in your chart. Your True Soul Purpose will come to light as you learn to decipher the ancient knowledge your birth chart reveals. Allow this class to weave a unique storyline unveiling your soul's journey. Understand your past so you can live fully in the present. This is an interactive class and everyone will be able to unlock the secrets buried in their charts. Upon registration, please provide your birthday, time and city born so Maria can prepare your chart and have it ready for class.
Your astrology chart is a true and unique karmic map to your life. In this master class, you will learn:
Your sun, rising and moon signs and why you were born under their influences to aid you on your earthly journey.
Unresolved karma brought over from a former lifetime
Good karma, luck and even obstacles you will encounter over the course of your lifetime.
Past life ties and the people you have soul contracts with to assist one another.
Dig Deep into the True Meaning of your existence; The Number One Reason Your Soul Choose to Be Here!
12:30p.m. to 1:45pm Lunch break
Lunch with Lecture: Maria Shaw; The Top Astrological Aspects of Spring 2024. Why this Spring sets the stage for abundance in your life for many years to come.
2:00pm to 5:00pm The Only Class You'll Ever Need to Attract the Soul Mate or Improve a Current Connection with Allie Theiss.
Cosmic Connections and Soul Bonds
Navigating The Landscape of Love.
Presented by Allie Theiss, MSc CSC ABS
Holistic Sexologist |Sex Coach | Integrative Wellness Coach | Intuitive & Energy Worker.
Throughout your lifetime. you will have amazing and predestined experiences with other souls who meet you on this earthly journey. Some experiences will be unforgettable, some painful and many fateful.
Dive into the depths of love and connection with 'Soul Bonds and Cosmic Connections,' a class designed to elevate your understanding and experience of spiritual relationships. This intense and immersive afternoon session holds the answers for everyone seeking to deepen their current bonds or attract a soulful love.
-Explore the nuances and real definitions of soul mates, twin flames, karmic ties, and past life connections.
-Uncover the art of drawing in your spiritual counterpart through attraction principles and magical intentions if you're searching.
-Learn to enrich the love you have through shared spiritual practices and deep communication techniques if you're partnered.
-Allie's class provides vital insights and relationship changing, practical tools for anyone looking to enhance their relational well-being.
-Embrace the full potential of your romantic soulful journey.
-Step into a world where every relationship is an opportunity for growth and every love is a chance for spiritual awakening.
5:30 to 7p.m. Dinner with Lecture
Find Your Specific Karmic Debt/Lesson for the Year ahead with Maria Shaw
Every year we have a new karmic lesson or obligation to fulfill. 2024 offers us all a chance to uncover, discover and fulfill it. Once we do, lifelong rewards will come! You will learn what you need to focus on in 2024 to complete your karma and when you will receive the blessings of a job well done.
7pm Crossing Over Gallery
Maria and her panel of psychics share messages channeled from loved ones on the other side. Without Pass $49
8:45pm Voices from Beyond with Joe Lawson. Using the ghost box, a unique piece of paranormal equipment that acts much like a radio signal to the spirit world, attendees will hear messages from the other side. Some will hear the voices of family and friends. Without the Extreme Master Pass, this session is $28.
Saturday
9:30a.m. to 12:15p.m. Ann Partynski, RN; It's time to use your Brain!
Medical Researchers have identified specific brain circuitry that is related to people's sense of spirituality — and it's centered in a brain region linked to pain inhibition, altruism and unconditional love.
At the Center for Brain Circuit Therapeutics at Brigham and Women's Hospital, in Boston, studies on the brain's role in spirituality have largely used functional MRI scans — showing that certain brain areas "light up" when people envision a previous spiritual experience, for instance.
"Whatever spirituality is doing," researchers say, "the healing that occurs is on a very deep level."
What's the ultimate goal of all this work? There could be therapeutic applications that help heal trauma, stress and depression, aid insomnia and even heal the physical body.
Research into spirituality could aid in better understanding, and facilitating, the recovery process of any physical, emotional or mental trauma.
Throughout time and across cultures, healing systems and spirituality "were in a relationship with one another." It's only in recent history, that modern medicine and spirituality have become separated.
Nurse Ann Partynski who has a passion for educating people, on a deeper level than most medical professionals, will present this master class.
She will discuss the ways you can retrain your brain to move between different brain waves, like it's naturally supposed to do and perhaps more importantly, when it's supposed to.
In this class you will learn the following:
1-
2-
3-
4-
5-
Ann will be available for Brain Entrainment Private Individual Sessions throughout the weekend on a limited basis.
12:30 to 2p.m. Lunch with Lecture TBA $39
2p.m. - 5p.m. Master Class on Unlocking Your Psychic Gifts with Tisha Medearis.
All of us possess intuitive gifts.
While the idea of being psychic may sound like something only certain people are born with, we all have the potential to tune in to our deepest intuition and nurture these gifts. Maybe sometimes you get a gut feeling that turns out to be true or you can tell what's just around the corner. Maybe déjà vu plays a major role in your life or your manifestations always seem to bloom into fruition. All these things could mean that you have psychic abilities. In this in depth class you will explore
1- What psychic abilities are.
2- Signs that you may be psychic
3- Ways in which you can strengthen your powers.
4- How to trust your gut feelings
5- Easiest and quickest way to tap into your psychic side when you need it the most.
5:30p.m. to 7p.m. Lecture and Dinner $49 TBA
7p.m. Nurse Lynn and the Afterlife We are waiting to hear back from Lynn if she can do this evening event.
8:30p.m. Joe Lawson's Manifesting Miracles Class. Without purchase of the Extreme Master Class Pass, this session is $28.
Join Joseph Lawson for a spring Manifesting Miracles hour as you set new intentions for the next three months. Using Joe's guided meditation and techniques, it's easy to attract what your heart most desires. Many people have reported positive results the past two years, taking Joe's manifesting classes. We hope you'll make this special session a part of your weekend here.
Sunday
10a.m. to 1pm 7 Spiritual Tools to Get your Through Difficult Times with Debby Harden
With everything going on in the world today, it can seem overwhelming – to try to navigate it all. However, it's important to remember that there are spiritual tools you always have available to you that you can turn to whenever you're in need of extra support.
There are seven spiritual tools to help you move through challenging times.
Debby will demonstrate them all and share what you can do to work through some of the harder times in your life.
If you're seeking extra support, start to incorporate spiritual tools into your daily practice and notice how your energy shifts!
Debby will also teach you how to better focus on raising your own vibration. You'll start to be able to decipher what is your own energy, rather than that of other people or your environment. And once you're aware of the energy that is no longer serving you, you can start to transmute and move through it.
2p.m. - 3:30p.m.Messages from Heaven with Thomas John and Maria Shaw. This 90 minute non stop event is filled with channeled messages from spirit, loved ones in heaven and even pets! Join Lifetime TV's Seatbelt Psychic and TLC 90 Day Fiance' Psychic Maria Shaw as the join forces together again! It's a heartfelt and soul stirring afternoon! Not included in any passes. $59.
Save this product for later